SAT Writing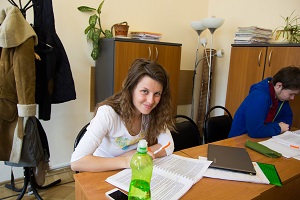 SAT Writing (tips of College Board) is one of three section of the exam, which also includes sentence correction, division on paragraphs and search for the mistakes in sentences and texts. Today we will tell you how to cope with essay during SAT Writing.
For each section of SAT you can receive from 200 to 800 points, so if you answer all the questions correctly, your result will be 2400 points. If you are a regular student, like all of us, the average SAT result is 1500-1600 points.
Some facts about SAT Writing
You have to write an essay during 25 minutes. You should write on the special sheets for answers and use only pencil. Essays must be based on the proposed approval.
For 25 minutes you have to write a meaningful text and show that you are able to:
demonstrate your point of view on the basis of statements;
confirm this view with the examples from the books, as well as with your own experience and observations;
follow the norms of written English.
Your essay will be read by two specially trained examiners which are the teachers at school or college. Each of them will appreciate it on a scale of 1 to 6, and then these points are added to the result from 2 to 12, which is about 30% of the total score for SAT Writing. If evaluation of the examiners differs by more than one point, the essay is read by the third examiner. College Board website provides the examples of the essays that received different marks so you can understand what is required of you.
How to write an essay?
Before you begin to write an essay during the exam, you will get approximately the following instructions with the statement:
you have twenty-five minutes to write an essay on the topic listed below;
think about the issue which is pointed in the above passage.
"Some people believe that if you want to climb the ladder of success and achievement quickly, you should forget about the past, repress it and leave. Others take the opposite view. They treat memories as an opportunity to rely on the past and unite present and past events."
Question: Are memories a hindrance or they help people to understand their mistakes of the past and succeed in the present? Submit an essay in your point of view on this issue. Justify your position, citing examples from the book, as well as your personal experience and observations.
How to prepare for the SAT Essay?
The best way to get a high score is to practice and improve your writing skills, until your answers will not resemble an essay that received the highest score.
SAT Writing is a quite complicated section of the test, that's why your preparation should be hard and effective. Write essays every day, and then give them to the qualified teacher, which checks your work, explains the mistakes and gives some useful advices.
How To Write The SAT Essay In 9 Minutes:
Good luck!