SAT Test Structure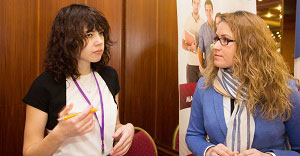 SAT (Scholastic Aptitude Test) is a standardized exam in the format of the test for foreign and undergraduate students; it is taken for admission to the universities in the U.S. and Canada. SAT test assesses general knowledge of literature, history and mathematics.
There are two different types of SAT:
checking general thinking abilities (SAT I, reasoning test); duration - 3 hours 45 minutes;
testing your knowledge on a particular subject (SAT II, ​​subject test); duration - 1 hour.
SAT test structure (reasoning test)
Math section contains 54 questions based on knowledge of the algebra, geometry and some elements include feature sets, modules, numbers, equations with radicals and functions;
Critical Reading part consists of 67 questions in which you need to select the correct answer from five proposed variants;
Writing section contains 49 multiple choice questions and the essay. Questions are designed to test your knowledge of grammar and vocabulary.
SAT Subject Tests are divided into five categories; each of them includes the following items:
SAT II test structure
English: Writing, Literature;
History: United States History, World History;
Math: level 1 and level 2;
Sciences: Biology, Chemistry, Physics;
Languages ​​(Reading only): French, German, Hebrew, Italian, Latin, Spanish;
Languages ​​(Reading + Listening): Chinese, French, German, Japanese, Korean, Spanish.
U.S. and Canadian universities can offer SAT exams on one or more core subjects.
SAT is administered by an independent organization College Board. Start your preparation for the SAT I and SAT II from the visiting the official website of College Board which contains all the necessary information about registration and preparation for the SAT.
You can register for SAT I and SAT II online on the official website of College Board. In Russia the SAT I is organized six times a year; SAT II is held from one to six times per year.
During one day you pass SAT I or up to three tests SAT II. Both tests are written on paper.
SAT results
Students receive results online in 3 weeks after the test or 6 weeks later by mail. Each section of the SAT I and SAT II are scored from 200 to 800 points. Essay scores from 2 to 12 points.
For an extra fee you can get a detailed analysis of your test results, where you can see what mistakes were made and read the explanation for each of them.
You can pass SAT in Moscow in three test centers. Firstly, you need to register online or by mail, select the center and the date of the delivery and pay a registration fee. More information about the procedure and the date of registration, the cost of the test can be read on the official website of College Board.
This video covers the structure of the SAT:
So, now you're familiar with SAT test structure and you can begin the preparation to this exam. Try to practice every day and don't forget to check your knowledge doing free SAT test online.