What is the SAT test?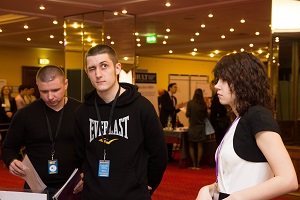 What is the SAT? It stands for Scholastic Assessment Test and is a standardized exam, the results of which are required for admission to the prestigious American colleges. SAT is used to measure academic knowledge of the graduates of American schools, and therefore requires knowledge of all subjects from the secondary school curriculum of the USA. SAT is actively used as a tool for evaluating the potential of the future students.
College Board (the developer of the test) declares with confidence that SAT can evaluate how the candidate is ready for the college tuition. Since its foundation in 1901 SAT has undergone several revisions, and its current version is an improved and refined one.
SAT can be taken seven times a year in the United States. The exam usually takes place on the first Saturday of the month in which it is approved. Outside the U.S. College Board have offices in Europe, Asia, Africa and North America, in which the test takes place on the same days as in the United States. SAT lasts for 4.5 hours and consists of three sections:
Critical Reading includes several questions on the analysis of grammatical sentence structure, while most of the time is devoted to the analysis of the texts. Students are encouraged to read short excerpts from the scientific texts on social, humanitarian or natural sciences and to answer questions about the text. Some sections may contain more complex tasks on a comparison of two unrelated paragraphs and defining stylistic structure of the text. To perform this part it's allocated 70 minutes.
Mathematics includes questions with multiple choice answers. This unit requires knowledge of algebra, geometry, statistics, as well as analysis of the date (read tables, graphs, and diagrams). To perform this part it's allocated 70 minutes.
Writing includes several test questions involving answer choice, and writing a short essay. To perform this part it's allocated 60 minutes.
Specialized tests SAT (Subject Tests)
Before the inclusion the written part of the SAT (in March 2005), most prestigious colleges require students to pass three specialized test, including a written test, and the other two are at the request of the student. Currently, due to the addition of the writing test in the main part, these requirements have decreased to two specialized tests. Engineering Colleges usually require profiles in chemistry, physics or mathematics level 2.
Despite of this fact, Harvard and Princeton have not changed their demands, and still require three tests. If you decide to study at a prestigious American college, it is important to specify the conditions of reception in advance.
Some schools accept the results of other similar American test - AST, which was formally entered in 1959. AST does not contain profile tests in its composition, and in such case admissions officers take the specialized tests.
What is the SAT Admissions Test?
Now, you've known what the SAT test is!